Hi!
My name is Vin PF and, just like you, I'm a fan of whisky.
I have no professional experience, I'm not from the industry and I have no special training. Just a lot of practice!
This isn't a history lesson. These aren't documentaries. It's just me, a (hopefully) great dram and a few tasting notes that anyone, from beginner to expert, will be able to digest.
Don't forget to check out my other social media streams for more content!
If you'd like help support what I do, before purchasing from Master of Malt click here!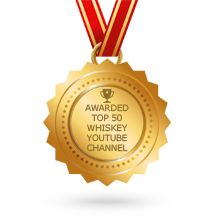 https://rcm-eu.amazon-adsystem.com/e/cm?o=2&p=288&l=ez&f=ifr&linkID=6bf2af0841b15f3ac1f74ecafabb399f&t=nnwhisky-21&tracking_id=nnwhisky-21